What do you want for your children? Most parents respond by saying "I want them to be happy" or similar. However most schools do not teach the skills of happiness and wellbeing - instead they teach achievement, thinking skills, conformity, literacy, numeracy, and discipline - everything but happiness and wellbeing skills. However, this trend is changing and school communities are increasingly concerned about their staff and students wellbeing. Thus there is a need for a tool to assess school wellbeing.
Assessing Wellbeing in Education Pty Ltd (AWE) is a social enterprise that helps schools to measure and track the wellbeing of their school community though Positive Education based online wellbeing assessments. AWE's vision is to make a real world difference by assisting in assessing and increasing school wellbeing worldwide. AWE aims to enact its vision by breaking new frontiers in online wellbeing assessment science. Our products, designed by world leading wellbeing assessment scientists and practitioners, enable and facilitate those who work to improve others wellbeing.
AWE Team
AWE's academic team, schools practitioners, and advisers have published numerous books, book chapters, and over 100 peer reviewed academic articles on wellbeing. They edit some of the best scientific wellbeing journals, and are experts in online assessment, organisational psychology, educational psychology, and psychological assessment. As such, AWE's assessments have been crafted from the literature and are accepted as scientifically valid.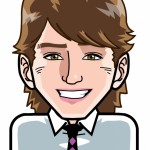 Senior Scientist
Dr Jarden is AWE's Senior Scientist. Aaron is a Senior Lecturer in Psychology at Auckland University of Technology's Human Potential Centre, and Psychology department. He is president of the New Zealand Association of Positive Psychology, lead investigator for the International Wellbeing Study, co-investigator of the Sovereign New Zealand Wellbeing Index, founder of The Tuesday Program, co-editor of the International Journal of Wellbeing, and co-author of "Positive Psychologists on Positive Psychology" (Vol 1 & 2). He teaches and has taught tertiary level courses in Psychological Assessment, Organisational Psychology, Health Psychology and the Psychology of Stress amongst others, has worked in an organisational role of Wellbeing Manager, and describes his goal as "complete understanding of human wellbeing, why it is as it is and how it can be improved". Dr Jarden has qualifications in psychology (MA, PhD), philosophy (BSocSci Hons, Graduate Diploma of Applied Ethics), education (Post-Graduate Certificate in Tertiary Teaching), and computing (Diploma in Computing, MCP).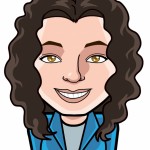 Wellbeing Application Specialist
Dr Denise Quinlan specialises in the science of wellbeing. She has published in international journals and book chapters on topics of positive psychology, resilience and wellbeing. She is the developer of the Awesome Us strengths programme, successfully tested in NZ schools. Awesome Us has been shown to enhance a range of important outcomes: student wellbeing, engagement for learning, relatedness, and class climate. She has worked with schools in New Zealand, Australia and the UK. She has a long-term relationship with the South Dunedin Cluster, a group of primary and intermediate schools working together to support student and staff wellbeing in their schools since 2008. Denise has a Masters of Applied Positive Psychology from the University of Pennsylvania in Philadelphia and a PhD focused on wellbeing in education from the University of Otago, Dunedin. She has worked with Professor Martin Seligman and Dr Karen Reivich delivering training in resilience and wellbeing in the UK and Australia. Denise has developed interactive programmes for people from 8-80 years to teach them to enhance their own wellbeing.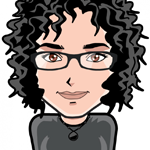 Clinical Psychologist
Dr Sarah Anticich is a registered Clinical Psychologist who, over the last 10 years, has specialised in working with children and young adults with anxiety, mood and adjustment difficulties. She has worked in public and private practice across a variety of settings in both New Zealand and Australia. In addition she has worked closely for many years now to support Canterbury schools in New Zealand to enhance the wellbeing and resilience of young people using a positive psychology framework.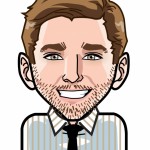 Director of AWE
Michael Parker is the Director of the company Assessing Wellbeing in Education Pty Ltd (AWE). He studied at the University of Auckland and at Victoria University of Wellington and previously worked at Forsyth Barr in Wellington and UBS in Sydney. He is passionate about developing technology businesses in exciting areas such as school wellbeing. A global citizen, having lived in many countries around the world, Michael is using his experience to help AWE grow internationally.